HAVE YOUR LEAGUE AT DANDE FARMS GOLF!
We love leagues!
Small or large, we can accommodate your group.
Friends, business associates, co-workers or just golf lovers all make for great league partners.
Start a new league or move your existing league here! Our current leagues love it here for great prices, friendly service and excellent golfing conditions.
If you are a league captain, please click on the button below to request more info about moving your league to Dande Farms.
League Info Request - For League Captains
---
Become a League Free Agent
If you are looking to join an existing league, please fill out our League Free Agent form by click on button below to get entered into our pool of league players looking for leagues.
Create League Free Agency Profile
---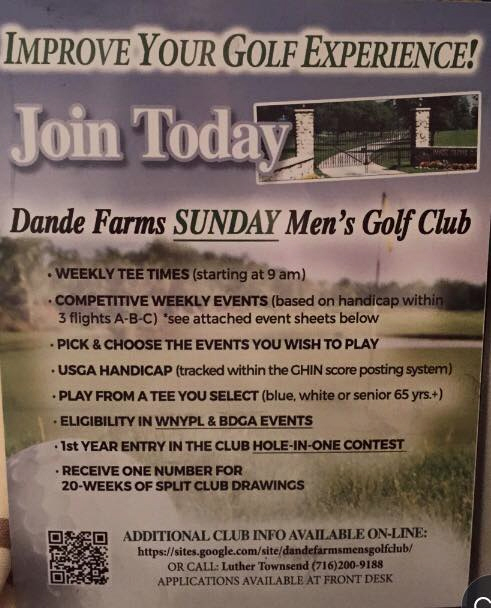 ---
Current Leagues
Monday
Big Timers
Akron Senior Center
Strippit
Tuesday
Clarence Fire Hall
Nightowls
ECC League
Wednesday
Couples League
Coaches League
Millard/Kaleida Health
Thursday
Akron Insurance
Dande Farms League
Our Lady of Peace